June snowfalls meant that most lifts were open for school holidays. And by 13 July, even International was running.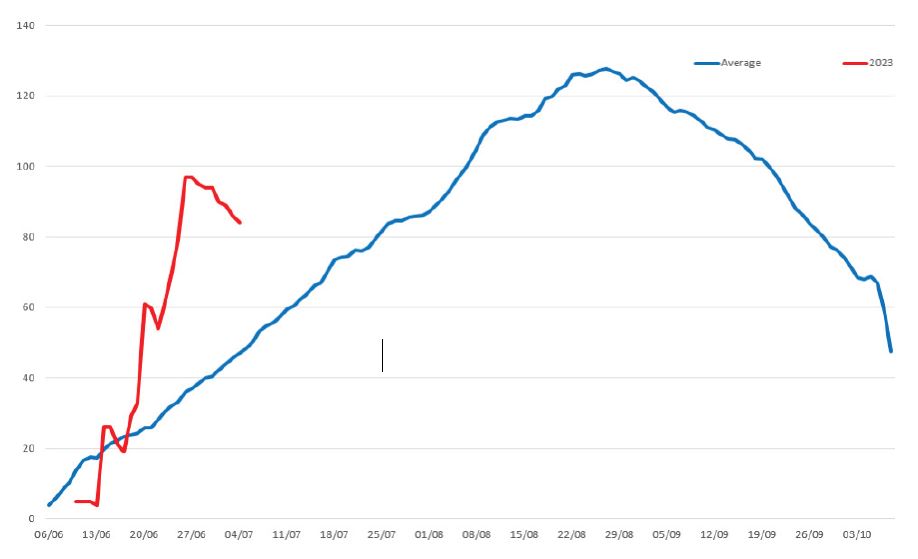 This graph from This Week in Falls Creek still tells the story of our June snow against the average year. There is still time to grab a few vacancies in August and plenty in September
The resort is trying to reduce waste so information is mainly online. The Insider Guide has all the most important info about Falls Creek, including taril maps, ski lesson information, places to eat. You can download it here of via a QR code poster in the foyer at the lodge. There is also a QR code for making bookings for the Windy Corner toboggan slope.
Jess is posting some beautiful photos as the season unfolds. You can see images like this at @lodgemanageraacfc on Instagram.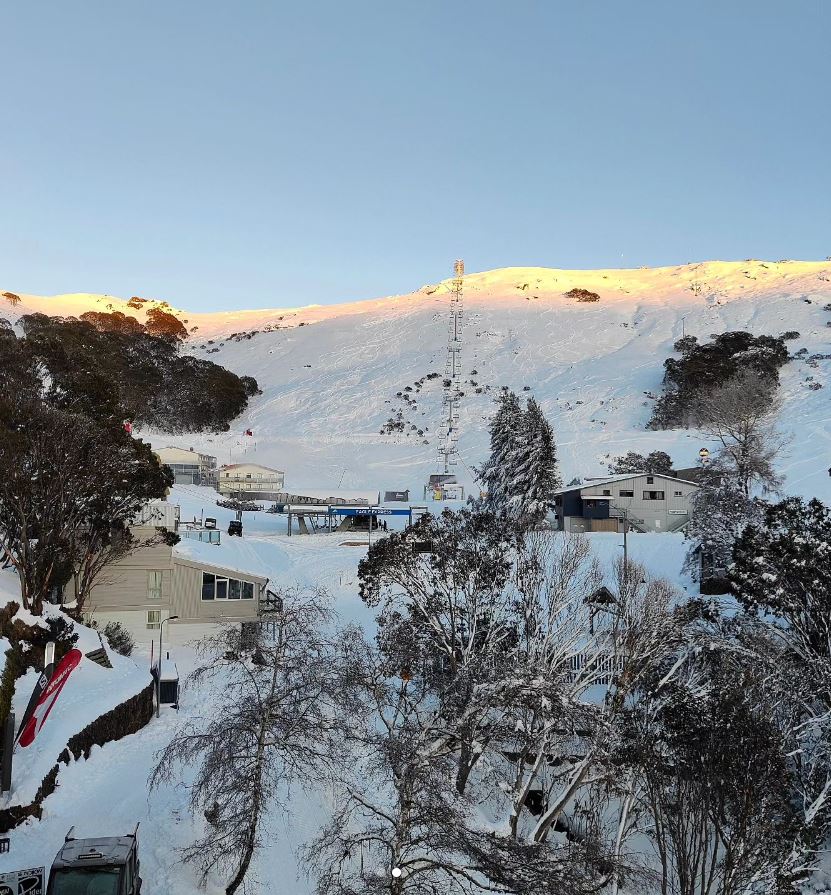 Also check out @aacfc on Instagram and @fallshuette on Facebook for more snowy goodness