Everything was heading in the right direction. The snow had finally come, the lifts started to turn, restrictions were being relaxed around Australia, and AAC Falls Creek was all set to open its doors. And then the news came that Melbourne metro was back into lockdown for 6 weeks and the Lift Company made the decision to cease operations for the next six weeks. We got so close!

The amount of work done to get the lodge ready for opening in a COVID-19 environment was colossal. It took endless hours of after-hours work by Committee Members John Burnett, Jenny Hughes and Justin Checcucci. With John and Jenny taking the lead on the Safe Operating Plan, it meant having to keep up with a myriad of organisations and guidelines, including the Federal Department of Health, Victorian DHHS, DELWP, Hospitality Industry guidelines, Tourism Industry guidelines, Safe work Australia, FCRM, FCAA, and ARIAG. Together they worked tirelessly to get us open for season 2020. The Safe Operating Plan attracted praise from FCRM management and JB and Justin also visited the lodge one weekend to physically prepare the lodge with COVID-19 signage and work with Andrew and Myra to re-arrange our common areas to ensure social distancing measures could be met (JB and Justin even found the time to fit the new pot rail in the kitchen, see image beow).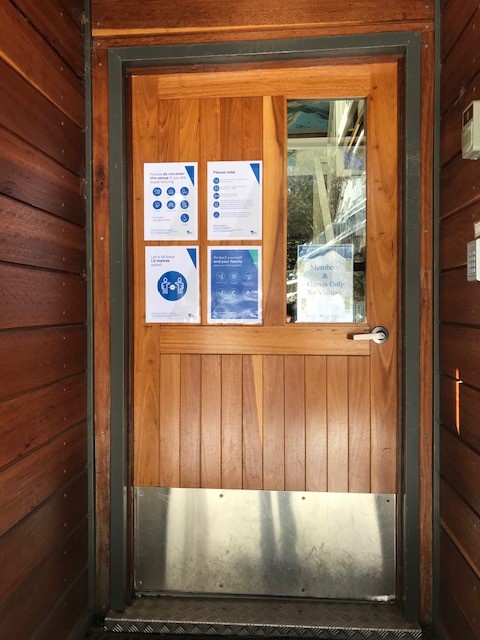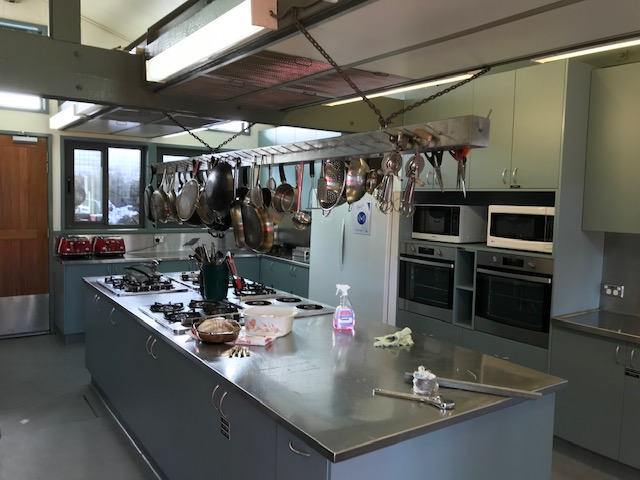 And we can't forget our Lodge Managers Andrew and Myra, too. Both were intimately involved in getting to grips with all the new sanitisation measures that were going to be required, all the while having to deal with the uncertainty of whether the season was going to go ahead.
So where to from here? As Nigel advised in his COVID-19 update on Friday 10th July, with the lifts no longer operational the AAC Falls Creek Lodge is closed until at least August 19. Anyone with bookings during this time will have their booking cancelled and a full refund provided. A big shout out to Alan Long, who has been working hard to keep up with everyone's bookings, cancellations and refunds.
Hopefully, the snow keeps falling, restrictions are lifted, the Lift Company recommences operations, and we can enjoy some skiing and boarding during the back end of August and into September. One thing's for sure, if we can open in six weeks' time, we have the right people, processes and knowledge to ensure we meet all COVID-19 requirements.
Until then, please stay safe, look after your loved ones and keep an eye on the AAC Falls Creek website, Facebook and Instagram pages for the latest updates.