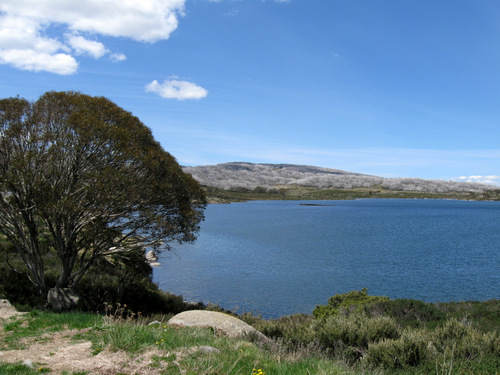 Wildflowers, Huts & Walks
By late spring the wildflowers are appearing. Picnicing, strollling or serious bushwalking all allow you to get out and enjoy this gorgeous display. The high plains are also dotted with huts, some built by cattlemen, some for bushwalkers and others for the intrepid souls who built the Kiewa Hydro Scheme. Some of the huts are fairly close to the sealed road, including the heritage listed Wallaces Hut. In some parts of the high plains you might even spot wild brumbies grazing.
Bikes & Motorbikes
If you prefer exploring on 2 wheels then Falls Creek is a great base for road cycling or motorcycling. The Bogong High Plains Road (aka the Bogong Alpine Way) offers rolling high altitude riding between Falls Creek and the Eastern edge of the High Plains. The road from Mt Beauty to Falls Creek twists and climbs for 30 kilometres of rewarding riding. Beyond the esatern edge is the tightly twisting Omeo Highway and the Great Alpine Road over Mt Hotham that provides one of the state's best touring loops.
Mountain Bikes
The aqueducts on the high plains provide miles of easy mountain bike riding for families. Other trails give access to mountain huts and more challenging terrain.
NEWSFLASH: Stage 2 of the mountain bike trail system is now open. Stage 2 has purpose-built cross country trails near Wombats Ramble and the nordic bowl, and a downhill trail near International. Stage 1 is the village aqueduct trail that opened a couple of years ago. As well as an easy family ride, it will provide the trunk connecting the other trails.
Lakes & Streams
Rocky Valley lake is the place for swimming, fishing, and paddling. Australia Day weekend even sees the Dragon Boats racing on the lake. Of course trout fisherman also love Pretty Valley lake and all the streams of the high plains.
Training
Athletes are visiting Falls Creek in increasing numbers to enjoy training and competing in such beautiful surroundings. At 1600m above sea level, it is also a perfect location for altitude training.