From 1 February you can check lodge occupancy and make bookings online.
Go to the Online Booking System
However, if you are booking for June/July Victorian School Holidays, you will need to use the old paper forms. When bookings open there is usually very high demand for Victorian school holidays. To ensure that all booking requests can be treated fairly, and to avoid confusion, bookings for this period cannot be made through this system until 1 March.
User Instructions will guide you through how to check occupancy, make a booking and make payment. Revised for 2016 to reflect improvements in the booking system.
Normal booking rules apply and will be enforced by the Booking Officer, even if the online system does not enforce them.
A booking is not confirmed until payment is verified and you receive a confirmation email from the Booking Officer.
A friendly club
...in an ideal location
...with great facilities
Your Winter Home in the Mountains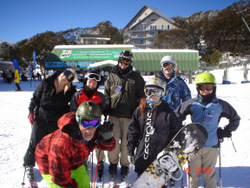 Australian Alpine Club Falls Creek is for families, couples and singles who love snowsports and enjoy the companionship of other snow lovers.
If you love Falls Creek and dream of having a place to stay in the village, then this could be the opportunity you've been waiting for. There are a number of memberships available for this vibrant club.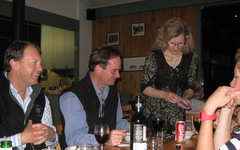 close to Eagle & Summit chairlifts
family friendly
great atmosphere
ensuites in all rooms
spa & sauna
renovated lodge with 50 year lease
reciprocal rights at other resorts
If you are thinking of joining a snowsports club and are visiting Falls Creek, why not arrange to look around the Australian Alpine Club lodge?
Andrew, our lodge manager, would love to show you around. Just call him on 0407 342 668 to arrange a convenient time.